Interactive Storymap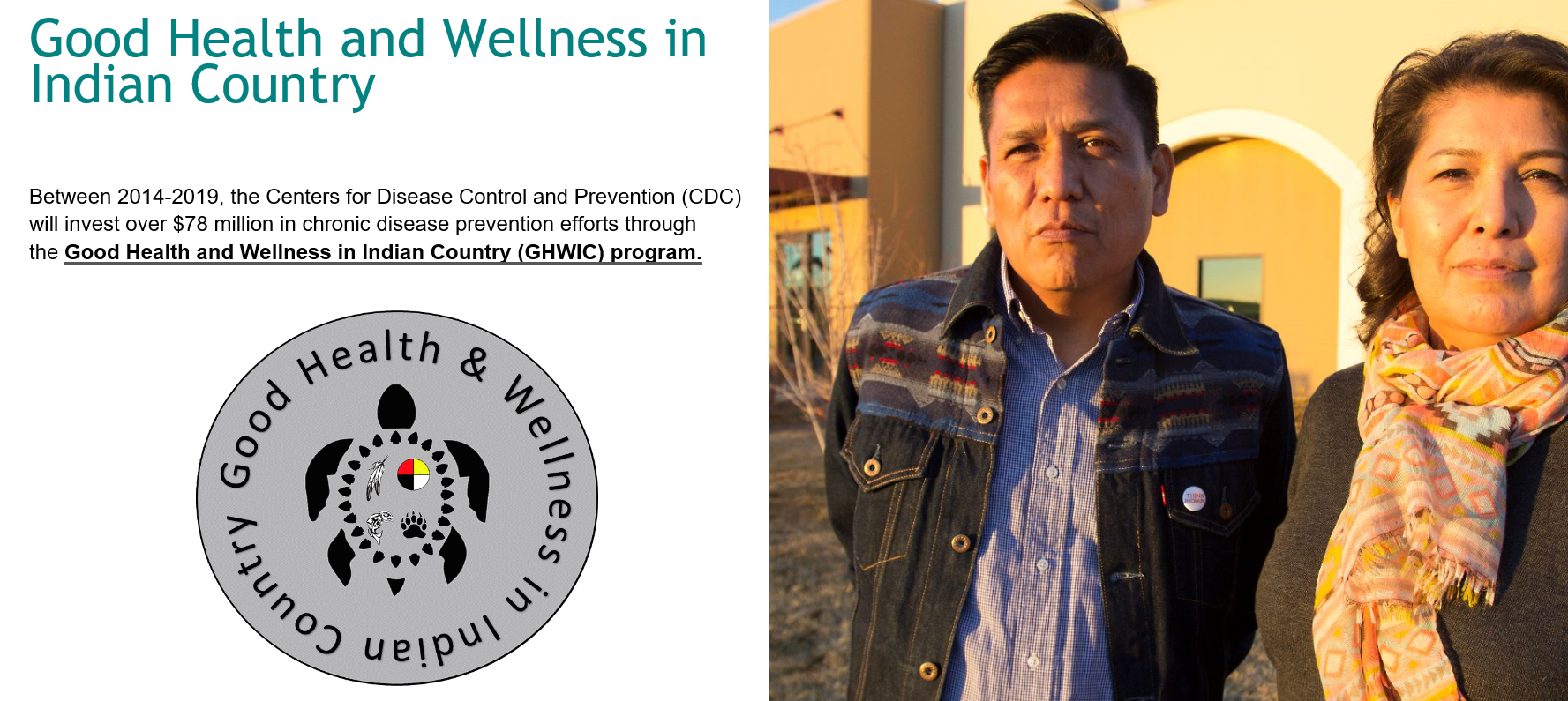 Welcome to the Good Health and Wellness in Indian Country (GHWIC) Interactive Storymap!
This map serves to highlight and show case all the work being done in Indian Country related to the GHWIC initiative. Between 2014-2019, the Centers for Disease Control and Prevention (CDC) will have invested over $78 million in chronic disease prevention efforts through the GHWIC program. Click on the image above or the link here to view the map and to learn more about the community-driven and culturally adapted approaches to chronic disease prevention in grantee communities.

We also want the Storymap to work as a networking opportunity and success story sharing platform, so if you would like to share your project's story please fill out the form linked here or above and we can help create a story for you!