Meet the Grantees
The Urban Indian Health Institute (UIHI) is pleased to announce the 2017-2018 Community Grants Program award recipients. Grantee communities will spend the next seven months developing and implementing indigenous approaches to diabetes (Diabetes Mellitus Type I and II) prevention and management and associated risk factors. Awarded communities include:
American Indian Health & Services (AIHS) – Santa Barbara, CA
AIHS will enhance the Syuxtun Plant Mentorship project to reclaim traditional knowledge of nutritious plant-based foods with the Santa Barbara urban Indian community. AIHS will offer apprenticeships and host workshops focused on cooking and preparing healthy indigenous foods. Lessons on food security/sovereignty, traditional methods of food preparation, and nutrition education will be integrated in workshops.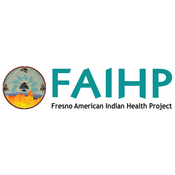 Fresno American Indian Health Project (FAIHP) – Fresno, CA
FAIHP will enrich existing diabetes programming for the Fresno urban Indian community. New programming will include cultural outings that reclaim traditional knowledge of nutrition and use of first foods; promote access to physical activity; and engage Native elders. Cultural outings will seamlessly integrate chronic disease prevention strategies through culturally relevant and adapted teachings that promote physical activity and lifestyle modifications and increase access to and knowledge of nutritious dietary options.
NATIVE HEALTH – Phoenix, AZ
NATIVE HEALTH will promote chronic disease prevention and management strategies amongst the Phoenix area Native population by reclaiming ancestral sources of well-being and balance. NATIVE HEALTH will lead a community-based approach in gathering information specific to local indigenous beliefs surrounding, health, well-being, and local cultural knowledge to create reusable calendars. Calendars will provide Native community members with culturally relevant prevention strategies including traditional games and physical activities, harvest schedules, healthy recipes, and preventative health care reminders.
Native American Youth and Family Center (NAYA) – Portland, OR
Through the Si'wash la Mes'-tin program, NAYA will address diabetes related health disparities in the Portland urban Indian community. NAYA will adapt chronic disease prevention strategies to enhance youth services in the areas of afterschool/summer programming, sweat lodge ceremonies, and Indigenous games tournaments. Programming will prioritize culturally relevant indigenous health education and provide intergenerational learning opportunities for Native elders and youth.